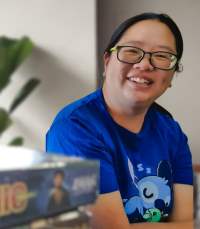 Kaka passed away suddenly on 7 June 2023.
Kaka was a highly valued and wonderful team member of WN Badminton.
Kaka was a keen badminton player and her service to the badminton community and spirit of kindness will never be forgotten. Kaka was a role model to many of our younger players and she was always there to encourage and support everyone. Kaka will be greatly missed by all of us at WN Badminton.
A service to celebrate Kaka's life will be held at Harbour City Funeral Home, 665 High St, Lower Hutt Friday 16 June 1pm.